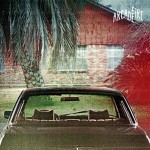 20. The Suburbs – Arcade Fire – The highs are so high – "We Used To Wait," "City With No Children," and the unstoppable "Sprawl II (Mountains Beyond Mountains)" – it doesn't matter that the album as a whole sprawls like its subject.  What could have been a predictable polemic on the inner and outer rings many of us occupy is, instead, a diverse set of snapshots that resist quick judgments.  Arcade Fire is now three-for-three, and practically indie rock perennials at this point; let's not under-appreciate them (as that other band you can set your watch by, Spoon, seems to have been this year).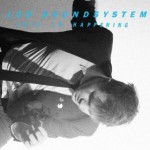 19. This Is Happening – LCD Soundsystem – If James Murphy & Co. end their run here as reported, it caps an impeccable 3-album streak. The bangers ("Dance Yrself Clean," "One Touch," "Home") groove as hard as anything in their catalog. LCD Soundsystem's penchant for breaking the fourth wall also reaches its peak here; from the breezily self-referential "Daft Punk Is Playing At My House," we've come all the way to "You Wanted A Hit," where self-awareness upstages the song itself.  In a few songs like that, Murphy's lyrics have become the main course instead of a spice, and they aren't enough to hang the weight of a whole track on, keeping this record out of my top 5. -h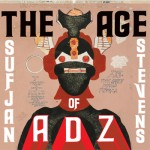 18. Age of Adz – Sufjan Stevens – I don't understand this record yet. It's overwhelming, it's occasionally frustrating, and it sweeps me off to some other headspace. Seems like I'm always doing something weird when I decide to listen to it, or maybe it's that it makes whatever I'm doing feel a bit weird. I would say it's one of those that everyone should hear once, exceptonce simply can't do right by it. "Adz's" spot on the list is because, whatever else it is or becomes for me, it's a capital-A musical Accomplishment. -h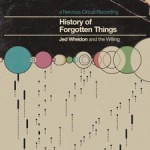 17. History of Forgotten Things – Jed Whedon & the Willing – I can't add much to my MR|review, except that it continues to hold a place in my regular rotation. -h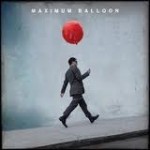 16. Maximum Balloon – Maximum Balloon – Critical consensus was that Dave Sitek's solo-plus-guest-vocalists work as Maximum Balloon was TV on the Radio Lite. I think that reflects a shallow listen; this album is poppier and cleaner than his full-time band, but equally creative and an outstanding listen.  Opener "Groove Me," in particular, has been in heavy rotation for me, but Maximum Balloon is one sexy chunk of smart pop from top to bottom. -h
15. Together – The New Pornographers – After the exuberance of "Electric Version," which I picked up earlier this year, "Together" was a grower, but after living with it for a few months it has fully flowered as a complex, but still immediate, pop record. -h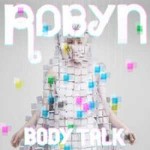 14. Body Talk – Robyn – Along with the rest of the hipster nation, I nominate Robyn for the place in mass culture currently occupied by half a hundred interchangable electro-pop songstresses. This record can be our Madonna, our U2, and our Michael Jackson all in one for 2011. -h
13. Lisbon – The Walkmen – I've been a casual Walkmen fan until this year, but I've become an evangelist for this record.  Perfectly sparse, hauntingly melodic, it's a union of craft and small moments writ with wide emotion that was unequaled in 2010. -h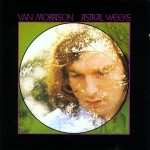 12. Astral Weeks – Van Morrison – Like I'm going to say about another record coming up, this one has been reviewed almost to death.  But I always liked Van Morrison, and figured I should pick up the album he made that everyone considers his 100% essential classic can't-live-without record.
I am not sure what I expected; maybe I thought it would be racked with songs like "Domino" or "Brown Eyed Girl." But this record isn't really a pop record at all, almost. It's more of a long jam session with lots of improvisation and mournful melodies. It's a gorgeous record, and all the tracks seem to sort of blend in together with each other. But it's inspiring, and it's heartbreaking, and more than anything, it shows off what an absolutely amazing vocalist and lyricist Van Morrison is/was. I still can't quite get over how unique his voice sounds on this meandering soul-folk record, especially on songs like "Madame George," which I think is my favorite.
I am not sure if this record is as essential as everyone says it is, because I'm not sure if everyone would (or should) like it. But I think I get it. -Cory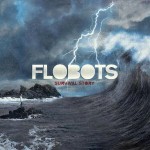 11. Survival Story – Flobots – Cory's been on me about Flobots for a while (full disclosure; he knows and hangs out with some band members semi-regularly), but after seeing them –kill– at a free all-ages warm-up show in KC this year, I got it.  It took a room full of kids responding to this band and vice versa in a way that is honest, precious, and too rare, but I got it.  "Survival Story" plays to Flobots' strengths: aggressive live-band hip-hop jams, progressive rhymes, passion born of conviction coupled with openness to others and our ideas, and an intangible sort of "we're all in this together" community spirit.  A couple standout tracks, "If I" and "Whip$ and Chain$," push in a soul-influenced direction that I hope they'll continue to explore.  It's not a perfect record; I always skip "Superhero," and the hook on "Good Soldier" has two extraneous notes ("…again") that drive me nuts.  But consider this an invitation; see them before you form an opinion, and see if they don't draw you in.  -h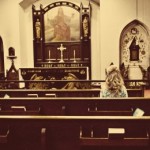 10. What We Lose In The Fire We Gain In The Flood – Mynabirds –  The Mynabirds are an Omaha band by way of DC, and the main songwriter, Laura Burhenn, writes songs that are at once totally new and interesting and original but also instantly nostalgic. This record's production is fucking rad and perfect for this kind of music; you want to say you've heard these songs before, because the tactics used on this record (the guitar sounds, the bled-together-sounding soul techniques, the soulful vocals, the falsetto background vocals) are familiar, but they aren't really used anymore. On top of that, she's written a bunch of amazingly unique songs that, if recorded differently, could have sounded like a hundred other indie releases this year.
This record works perfectly because it's an epic blend of honest-to-goodness genuine soul music and lovely pop music. "L.A. Rain" sort of sounds like a song that's been in played in movies and at wedding receptions for 40 years, and could easily be amongst classic soul songs without any disruption. I think the challenge for her will be to switch it up on the record to keep her aesthetic fresh. I'm thinking she could make a big riff-record. Possibly with dance-synths. And 100 backup dancers on each song (you can really hear the dancing). -Cory
9. High Violet – The National – Reviews of High Violet tended to stress its continuity with The National's previous records, "Alligator" and "Boxer," but I heard it as a subtle, but giant, leap ahead. Those records are fantastic indie rock music. The first time I heard "High Violet," it sounded like just music, unbounded by genre or instrumentation or history. It was raw and pure, and as each song built and ended I didn't know what I would hear next.  Even though I try not to be too jaded in general, exhilaration is a rare emotion for me to have with a record.  I found it here.  -h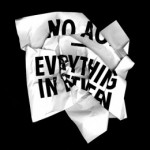 8. Everything In Between – No Age – I kind of thought No Age would gradually get poppier and a little tighter and more produced, since that's just sort of what bands do, especially as they have more access to gear and studios and engineers and stuff. Plus I think No Age has a third member now, helping them flesh shit out.
What I was pleasantly surprised at was how well it suits them; I always figured that a big part of their appeal for me was the fact that their albums sounded like live recordings, or even one-mic basement recordings. I thought better production make them lose some of their charm. But with this record, I feel like they've found the perfect balance between their brand of fuzz-weirdo-punk and their minimal recording aesthetic.
Everything I liked about their music before is still there (the really weird and beautiful effects; the really weird and beautiful vocals; the really weird and beautiful guitar solos and drum sounds); they've just clarified it a bit for us. I think if they kept getting less scuzzy an more glossy, they might eventually become less exciting, but I could also see them somehow having a hit single that played on "True Blood" or some shit. They could be the band that shocks/pleases their old fans while completely blowing the minds of their new ones. They could be the band that brings this kind of music into the mainstream arena. I'd be just fine with that. -Cory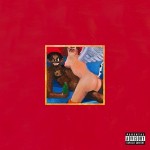 7. My Beautiful Dark Twisted Fantasy / G.O.O.D. Fridays – Kanye West – Everyone has already said just about everything one could possibly say about this record; it was highly anticipated for artistic and sociological reasons (this is Kanye's return to hip-hop from "808s and Heartbreaks;" this is first record since his total meltdown; his personal tragedies; etc.). Everyone was waiting to see if his arrogance and creative genius would continue to produce instant-classic albums. If there ever was a record whose reception was based on and wholly intermingled with everyone's expectations of it, I think this is it.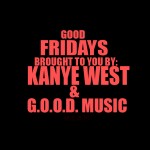 Despite everyone's astute observation that this album is really weird and creative and fun and lyrically schizophrenic, and despite that fact that I DO enjoy the record quite a bit, I feel like the most honest thing I can say about it is that it's a really, really good hip-hop record. A lot of critics are calling this the most important record ever, giving it a 156% out of 100%, and letting the record sleep with their girlfriend. What I think they're missing is that this wasn't even the best hip-hop record to come out this year. Howie's gonna cover this, but I think Big Boi, for example, knocked it out of the park even harder and with less flaws.
Some of the weird shit on Kanye's record that everyone is praising, I think comes across as cheesy/sloppy. I don't know who sings the "Oh oh oh"s on the first track, but it's too much: it sounds like someone's doing a cartoon voice. Nicki Minaj has a great verse on "Monster," but she (even more so than Lady GaGa) seems to epitomize the "Being weird is really big right now so I am going to be really weird all the time and see how far that gets me" approach. And she's obviously a good rapper; I am not sure why she has to go all over the place with her vocal affectations. And can I say that I'm not a big fan of fake British accents?
Finally, for the list of guest stars Kanye's got on this record, I think they're underutilized. I think he could have made a better record by making the songs shorter and taking out the vocorder solos (????) and letting his buddies shine a little more. That all being said, it's on this list for a reason. Kanye West is one of the best rappers/producers out there, and this album is just as fun to listen to as Graduation or Late Registration; I think selfishly, I just want him to dial it back a little bit and make another College Dropout.  -Cory
A "really, really good hip-hop record" and an "instant classic" are the last things I'd call "My Beautiful Dark Twisted Fantasy," which suggests a reason for all the ink spilled over it; it's a Rorschach test.  Between "…Fantasy" and the free releases on the "G.O.O.D. Fridays" series, Kanye's had as productive a year as anyone else in the game, and it's the struggle to grasp his music in 2010, rather than its ultimate cultural status or aesthetic quality, that earns it a place on my list.  No one has challenged me more this year, precisely because I'm not sure yet whether this album is at all classic or really good.
Kanye's ego gets most of the attention, but it's his uninhibited expression of id that raise questions for me.  Do I identify with this?  If so, what does that mean?  If not, does it suggest I'm afraid of something in myself it's hard to see expressed?  This has always been a part of Kanye's music, but it's never been this raw, with fewer of those classic hip-hop signifiers running interference, allowing me to enjoy records like "Late Registration" without being too disquieted.  Together, "…Fantasy" and "…Fridays" are an amazing body of work by a man who is both pop star and artist, and I'll be wrestling with it long after the year-end lists and blogs have moved on. -h
6. Sir Lucious Left Foot… The Son of Chico Dusty – Big Boi – This one caught me by surprise; I expected a solid record, but I hadn't bargained for the schizo-bounce, the neutron star-density of the rhymes, or the out-sized hooks. Whether you kick back, lace up, or buckle in, enjoy. -h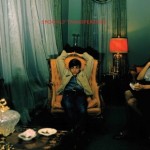 5. Transference – Spoon – Simultaneously deconstructing their indie-iconic sound and hitting all their marks on "Transference," Spoon make it seem easy.  But it isn't. -h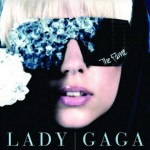 4. The Fame – Lady GaGa – As opposed to my #2 pick this year, this record is immaculate pop music produced with a top-40 gloss in mind. What sets Lady GaGa's record apart from a ton of other big pop acts is that she clearly cares a LOT about ingenuity and progress.
I think a lot of people like her because her music sounds like the other really fun dance music that's out, and they're just hearing the big beats and wacky synths. That's a big part of why I like her music, but I also hear immensely well-written songs! I feel like when/if these songs are performed acoustically, the beauty and the originality is still there; it's not just a mediocre album dressed up with party beats and autotuned vocals; it's 10 amazing pop songs that also happen to be fun as shit to listen to and perfect for pants-off-dance-offs.
Part of me gets a little peeved when she's obviously just being weird for the sake of being weird. I feel like that detracts from her songwriting sometimes, as if she's trying to make up for a lack of talent. But when I hear songs like "Paparazzi" and "Starstruck," I am impressed every time with her sense of melody and transition. And my pants are usually danced all the way off.   -Cory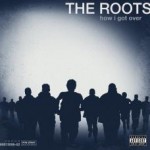 3. How I Got Over – The Roots – The increasingly desperate and hungry emotional arc from "Game Theory" (2006) and "Rising Down" (2008) reaches the breaking point on "Now or Never," almost midway through this record.  The next song, "How I Got Over," points ways forward both for the implicit narrative of the albums, and for The Roots themselves, as they write their way out of the dark corner they'd painted themselves into.  The rest of the album sounds like a band of kids exploring sound and following whatever catches their ears, but with the experience and chops of true pros. I love this record on its own terms, but the way the band wrote themselves out of the situation they were in prior to it makes it amazing. -h
2. Astrocoast – Surfer Blood – It was awesome when Pitchfork still had their agreement with InSound: if you read a review of an album or a track and you thought it sounded cool, you could just scroll to the right and click "play," and listen to it as much as you wanted. I remember reading the review for this record and thinking that I would love it, solely based off of the review. It said something like, "This is a great guitar album like Weezer's The Blue Album," and I figured if it was anything like that record, I'd probably be pretty stoked.
When I clicked "play" and heard the first few bars of "Floating Vibes," it was love at first peep. I understand why people compare this band to Weezer and Pavement: they play riff-driven rock music with big melodies and guitar solos (where have they gone, anyhow?). On paper, I supposed they're very similar. But things that drew me in were more universal, and less specific to a small group of bands.
Simply, the melodies are amazing. They're the type of melodies you can instantly sing along to, but that aren't contrived or predictable or obvious. This is my favorite type of melody, and this is my favorite part of listening to music. Also, the production was another huge factor. They self-recorded this record as bands are often wont to do, and they caught the absolute perfect mix of scuzz, reverb, low-end, lo-fi surf garage-pop-rock awesomeness. More and more, I find myself most impressed with pop music that's produced as if it weren't pop music at all. Surfer Blood embodies that sentiment for me. They're not pop-punk; they're punk-pop.  -Cory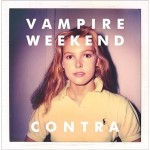 1. Contra – Vampire Weekend – Cory suggested I write about our top pick, since I was a late convert to the charms of 2008's self-titled record.  The band doubled down on their aesthetic this year, turning the "Catchy melody," "Weirdo sound," and "Universal emotion via detailed snapshots" knobs each up a few notches.
What excites me most about Vampire Weekend is that these guys seem to have a rock-solid sense of themselves as a group.  "Contra" is an album made by men who are following their hearts and ears, regardless of what anyone is saying or expects or thinks they should do.  Not only has that made for our top record of the year, it's a hopeful sign that they may have more in store for us.
Old school – I've been building my Beatles and Stones LPs up over the past two years, really, so 2010 I'll designate the Year of David.  Bowie's "The Man Who Sold The World," "The Rise And Fall Of Ziggy Stardust And The Spiders From Mars," "Aladdin Sane," and "Low" all made their way into my life this year, and I'm grateful to the artist, his band members over the years, and whatever gods of used vinyl have been smiling on me.  These should be on the list next to Cory's "Astral Weeks," but I just couldn't find the right place; it felt like apples and oranges.  -h
Best Records We Heard In 2009 | 2008 | 2007