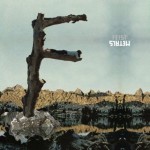 18. Feist – Metals.  Feist's The Reminder was the soundtrack to my first road trip with CA (the trip that started us as us), and we've waited a long time to hear more from her.  Metals doesn't disappoint; it's a grower, like her previous records, and the songs reveal themselves to me one by one as I return to it.  It's a self-assured record from an artist whose aesthetic voice becomes richer with each experience.  Interesting sidenote; the presence of male backing vocals on many of the tracks give Metals a different gender vibe than the exquisitely, powerfully feminine Reminder (where male voices are saved for the very last track).  -h
17. Shabazz Palaces – Black Up.  Many of the songs on Black Up bang, but only for a few bars at a time; it's a tease of an album, in that sense, dancing with my expectations like a seduction, and I like it.  It's hip-hop, it's post-rock, it's spoken word, it's free jazz, and it isn't like anything else you've heard, this year or before.  -h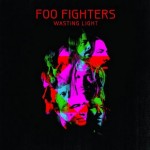 16. Foo Fighters – Wasting Light.  Grohl & Co. launched a literal earthquake in New Zeland the other week, and there isn't a more perfect tectonic reaction to the band and its fans than that.  Swaths of rock radio are revealed as the weak tea they are every time Foo Fighters release a record; they're unabashedly an arena band, powered by Dave's gee-I'm-lucky-aren't-I charisma, and to hear them through any other ears at this point is to miss their best side.  Wasting Light isn't a perfect record – there's the requisite moment of clunky lyrics, and Dave seems a bit spiritually thin compared to some of his other work – but it's miles better than anything else this year in terms of what it aims for, and I've spent hours and hours with it since its release, with no sign of letting up.  -h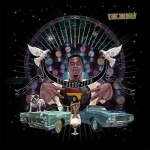 15. Big K.R.I.T. – Return of 4eva.  Character bursts from the speakers on K.R.I.T.'s mixtape. It's personal in a way I've never heard hip-hop be; not confessional, not narrative, but just the stamp of K.R.I.T.'s being infused in every word and beat. The man is going about his day, dropping classic-sounding Southern jams along the way. Maybe I hear a kindred spirit in that sense. Listening to Return of 4eva is like hanging out with one of those friends you meet and feel like you've always known.  -h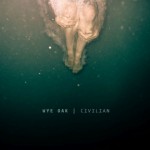 14. Wye Oak – Civilian.  Surprise winner of the AV Club's year-end list, Civilian's strengths and charms are in its details; judicious layers of guitars and keys that sound more complex together than I'd guess from the individual parts, arrangements tailored to the needs of the song rather than indie conventions, and vocal production that hovers beautifully between atmosphere and lyric clarity.  I'm not sure I can say why this album spoke to me, but it has a spirit that I can't shake.  -h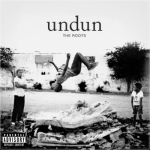 13. The Roots – undun.  Two albums in a row, I thought that The Roots had written themselves into a corner.  Rising Down was the bleakest, hungriest, most stressed set I could imagine the band making; anything harder would risk becoming caricature, while anything lighter might seem weak. They brought How I Got Over last year, an album whose first half is blacker than black, but then breaks the dawn with "Now Or Never" / "How I Got Over" / "The Day," creating a redemptive arc that stretches back to the opening bars of 2006's Game Theory. But where can you go from there?
Into the story of Redford Stephens, it turns out, the fictional (but composite of several of The Roots' friends and family members) figure whose words and thoughts are the lyrics of "undun." The narrative isn't necessary to bob your head to the likes of "I Remember," "Lighthouse," and single "The Other Side," but the care and deft touch the band takes with the story elevate "undun" to the level of a serious artistic statement in the very best sense, detailing Redford's life while leaving the plot largely in the silences between what's said and played.
Reversing the track order gives another perspective on Redford.  -h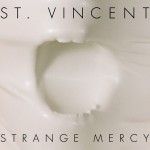 12. St. Vincent – Strange Mercy.  Stripped back – guitar, bass, drums, voice – Annie Clark's work as St. Vincent punches above its weight.   It brings compelling songwriting, weirdo guitar tone to kill for, and synth bass sustaining at 100% (giving everything a subliminal claustrophobic vibe) to the party.
That's a metaphorical party; this is anything but background music.  It quietly insists on my full attention, and I acquiesce every time.  Hearing Strange Mercy is a bit of an event in any day.  It sets off the time it's on from the time before, and after.  -h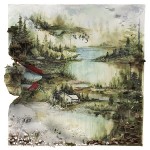 11. Bon Iver – Bon Iver.  I'm not a For Emma… fan.  It was Bon Iver's Daytrotter session that pulled me in to their sound, all delicate space and surprising strength.  Bon Iver continues in the vein of that session as an amorphous, resonating set of songs that convey, or create, emotional depth and complexity as much through the words and notes I don't hear as the ones I do.  This record will age incredibly well; twenty years from now, it will sound both as inviting and impenetrable as it does today, always offering a new sonic corner to explore.  -h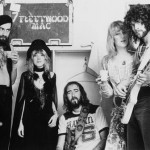 10. Fleetwood Mac – (everything besides the Peter Green stuff) (1970's Kiln House forward). My parents used to play me all kind of Fleetwood Mac when I was a kid, and I don't remember disliking it, but I always thought of it as "parent-rock." That is, it didn't speak to me in the same way that Green Day and Nirvana spoke to me. Then, just in the last few years, I was able to listen to it with a fresh frame of mind. Some of the songs instantly bring me back to, say, 1990 when I hear them, but I no longer think of it as music my parents listened to.
When I listen to some of these songs, I am shocked at how good they are. To me, Fleetwood Mac are right up there with all the other Great Bands. They don't sounds like the Beatles or Zeppelin or any other band, but they epitomize '70s and '80s glitter-beard-tambourine rock better than any other act. They're decadent, they're glossy, they're fun, they're coed, and they're rife with drama. They sound totally unique, and because of that, they are the proprietors of a very specific kind of magic. I am not sure how one would go about attempting to replicate such a band, although I would try if I thought I could come close!
I recognize that the Mac isn't for everyone. Not everyone's going to love a song like "Everywhere." It's bouncy and cheesy and maybe even a little bit ridiculous. But if you love it, you REALLY love it. -Cory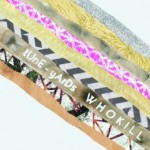 9. tUnE-yArDs – W H O K I L L.  My entry into W H O K I L L-appreciation was the bass playing. Merrill's outfit generated a lot of buzz with vocal loops and quirky arrangements, but I wasn't hooked until I realized that there was soul music bubbling away underneath it all.  After that, I was gone, absorbed into the record's universe-of-sound-unto-itself.  -h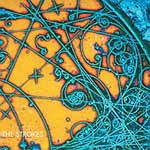 8. The Strokes – Is This It? (2001).  I almost included this record in my discussion of Surfer Blood, Wavves, and Best Coast (below), since I like it for all the same reasons, but it's got a NYC-vibe instead, plus it's like 10 years older, so it's its own thing on this list. I'm not going to do into detail for this one: suffice to say that it's something I didn't "get" when it came out, but it just hit me out of nowhere recently. I think I watched the video for "Someday" on Time Warner On-Demand, and I was surprised at how powerful the song was, and how emotional it made me. The lyrical theme of "I know I'm kind of a dirtbag but I'm trying hard to change and I think it's getting better" resonates with me. -Cory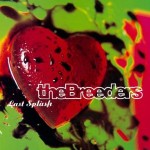 7. The Breeders – Last Splash (1993).  Probably the best two dollars I have ever spent; I picked it up at HPB in Lawrence on a whim because of the Pixies association, never expecting that Last Splash would stand shoulder-to-shoulder with Doolittle and Surfer Rosa (and is a better casual listen than either of those records, to boot). It's charming, it's feisty, it's weird, it's catchy, and when I put it on in the car, I leave it in for three or four full spins before I'm ready to hear anything else.  -h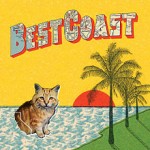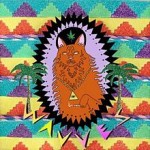 6. Best Coast – Crazy For You. See Surfer Blood, Tarot Classics. -Cory
5. Wavves – King of the Beach. See Surfer Blood, Tarot Classics. -Cory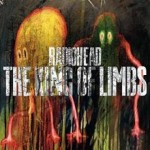 4. Radiohead – The King of Limbs.  Usually, big records (like Kanye's) are announced months beforehand in order to build up enough hype, and then the dates are often pushed back. Between the time of the announcement and the actual release, everyone talks about what the band has done thus far and what they might do on their upcoming record. By the time the record comes out, everyone's expectations are so defined and focused that it's easy for the record to fall short.
These days, Radiohead avoids the weird and new interactive nature of music by announcing their records about three days before they actually come out. They'll announce it on a Sunday, everyone flips out on Monday, and then when it comes out Tuesday, no one knows what to expect. As with In Rainbows, The King of Limbs was a surprise for us all.
As per their M.O., this record doesn't sound a whole heck of a lot like their past releases. It's got the same Radiohead feel (weird chord transitions, unconventional arrangements and time signatures, crisp production, cryptic metaphors). But it's different. It's a lot more subdued and a little darker than In Rainbows: in comparison, In Rainbows was an outright rock record. The King of Limbs is more about textures and atmosphere, and less about big melodies and beats (something like "Idioteque" would sound totally out of place here). This is also one of the most uniform Radiohead records I've heard; there's no "Fitter Happier" or "Hunting Bears" to break up the record. Instead, it's 37 minutes of densely-packed music that's creepy enough to be used in a David Lynch movie, but mellow enough to be used as study-music.
Due to personal preference, The King of Limbs isn't one of my favorite Radiohead records, but it's not bad at all; in fact, it's great, and I'm glad they made it. If you're a fan of Radiohead, you should have it, and while you might only listen to it a few times a year, it will be 100% perfect for those particular situations.  -Cory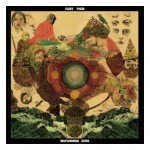 3. Fleet Foxes – Helplessness Blues.  First, I was thrilled by first single "Helplessness Blues."  Later, I was slightly disappointed by what I perceived as unnecessary fussiness and eclecticism.  Then we saw them play.
The show transformed Helplessness Blues for me; after it, I understood.  I felt the difficulty of writing something to follow the self-titled debut, the struggle of becoming slightly older young men, and the need to tell some stories other than our own.  (Or is it tell our stories through others?)  This is still a record for established fans of the band, but please, for your own sake, become one.
2. Surfer Blood – Tarot Classics.  I'm grouping these three releases together because they all represent my gravitation toward a certain aesthetic. I'd call all three bands "punk" bands, but that's debatable. What's important, at least to me, is that these bands write songs are catchy, simple, and scuzzy. Melody is my favorite thing about music, so that's the hook. If songs get too brainy and complex and epic and stretched, I tend to tune out, so I've always been drawn to straightforward progressions and arrangements. And, more and more, I can't get enough of reverby, fuzzy production. It sounds cool, and it tempers a song's sweetness.
Howie and I had a conversation about the Wavves records, and we agreed that, production-wise, the music is somewhat unsettling. It's not quite balanced, EQ-wise, and you get the feeling that something is missing. Since I love things that throw me for a loop, I'm a big fan of the music's unsettling nature, but I'm not sure if Howie feels the same way :) But it makes a WORLD of difference; if the song "Post Acid" by Wavves were produced by Brian Wilson or Butch Vig or someone similar, it would still be just as catchy, but it would have the opposite emotional effect. Instead of being slightly alarming, it would be totally sweet summertime fun song that would invade restaurants, radio, and TV shows. But as it stands, it's in the "uncanny valley" of pop-music: it's almost an accessible pop song, but there's a little something about it that creeps people out. Which is why I love it.
Wavves is the most extreme example of this aesthetic. Although all three of these bands are in the same basic genre of music (surf-pop-punk, I guess?), I would guess that Best Coast and Surfer Blood are a lot more pleasing to the average ear. Best Coast is a female-fronted dreamy and eerie pop group, and most of the songs about summer and boys. The record is captivating, but it doesn't necessarily demand a whole lot of energy from you; it can be a casual driving record or something that's a little more intense, depending on your mood. The songs are short, sweet, and are saturated with wistfulness.
In my opinion, Surfer Blood are the band that best bridges the gap between this particular genre of music and the rest of pop music. They write some of the most undeniable catchy songs I've ever heard, and even though I've heard the songs a million times, they never fail to get me all jazzed up. Their new EP, Tarot Classics, take their melodic fuzz-rock formula once step further. Just like Vampire Weekend, they used their second release to add serious emotional depth to their already-successful approach. This EP encapsulates everything I love about pop music: great lyrics, insanely infectious melodies, great guitar hooks, unconventional yet simple themes; the list goes on and on. "Miranda" represents the direction I wish Weezer had taken; it fits right in with songs like "Susanne" and "You Gave Your Love To Me Softly." These are the songs that make my 29-year-old grown-up heart yearn for the excitement, frustration, and uncertainty of my 17-year-old self. These songs sound like driving around Ventura looking for something to do, and hoping to bump into girls from school that I'd be too afraid to interact with.
That's another factor, I think: if distances makes the heart grow fonder, I miss California more and more with each passing winter. You'll notice a common oceanic trend in these bands' names (Surfer, Coast, Waves), and their music reflects that attitude as well. I can't always get back home to get rad, but these records help me out a lot, especially when I've got to shovel the damn sidewalk and scrape my damn windshield. -Cory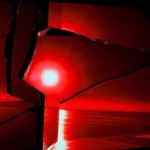 1. TV on the Radio – Nine Types of Light.   In five years of making these lists, I've never felt stronger about one album as my favorite of the year. It was a disappointment the first time I heard it.
Banjo?  Accordion?  I couldn't make sense of the instrumentation; I couldn't make sense of the songs. I didn't understand what had happened to one of my favorite bands. I hoped I was missing something.
By the third or fourth listen, "No Future Shock" started to reveal itself as an anthem of the first order.  Opener "Second Song" followed, and soon after that Nine Types of Light became my personal soundtrack to 2011.  I won't spill many more pixels over it, because what I can write about it falls far short of what it means to me.  If you hear anything this year or next, make it this.  -h
Honorable mention
The Sleepover – Believe the Honesty, Bro.
-Cory
Skeletonwitch – Forever Abomination
Mastodon – The Hunter
Halloween, Alaska – All Night The Calls Came In
JV Allstars – Hold On To This.
I'm sure these records would have made the list, had I spent more time with them. As it is, I'll be enjoying getting to know them better well into 2012.  -h
Good records from consistent bands
Ideal Cleaners – Far As You Know
Twilight Singers – Dynamite Steps
My Morning Jacket – Circuitual
There's a lot to be said about being steadily awesome; these records say some of it.  -h
Still goona check out
Wild Flag – Wild Flag
Fucked Up – David Comes to Life
-h
Retro
Nick Lowe – Nick the Knife, The Abominable Showman, Nick Lowe and his Cowboy Outfit, Seconds of Pleasure (with Rockpile)
Nilsson – http://fortheloveofharry.blogspot.com/
Black Sabbath – Black Sabbath, Vol. 4, Sabotage
-h