Last Saturday I hosted Jill for one of her Share-With-Me Saturday sessions.
I know so many gifted professionals (in Kansas City, back at home in South Dakota, just all over this crazy country) that I thought it'd be fun to get outside of my own head and go into their heads for awhile … I've created a 10-item survey (that's all I could get free on Survey Monkey) and have asked over 50 artists/business owners/lovely people to complete it. Within the survey, I ask them questions about life, the work they do, and if I can come "dabble" with them sometime. If they say yes, I'll go spend some time in their element, whatever it looks like, and I hope they'll spend a little time sketching and feeling feelings with me.
Part 1 of her blogging about the auspicious event is up today.  I had forgotten how real those survey questions got.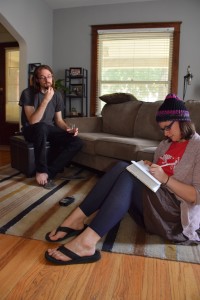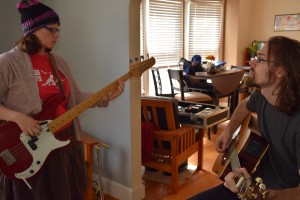 Just a couple of the photos, all by the wonderful Sandy Woodson.