I don't remember for certain where this idea came from.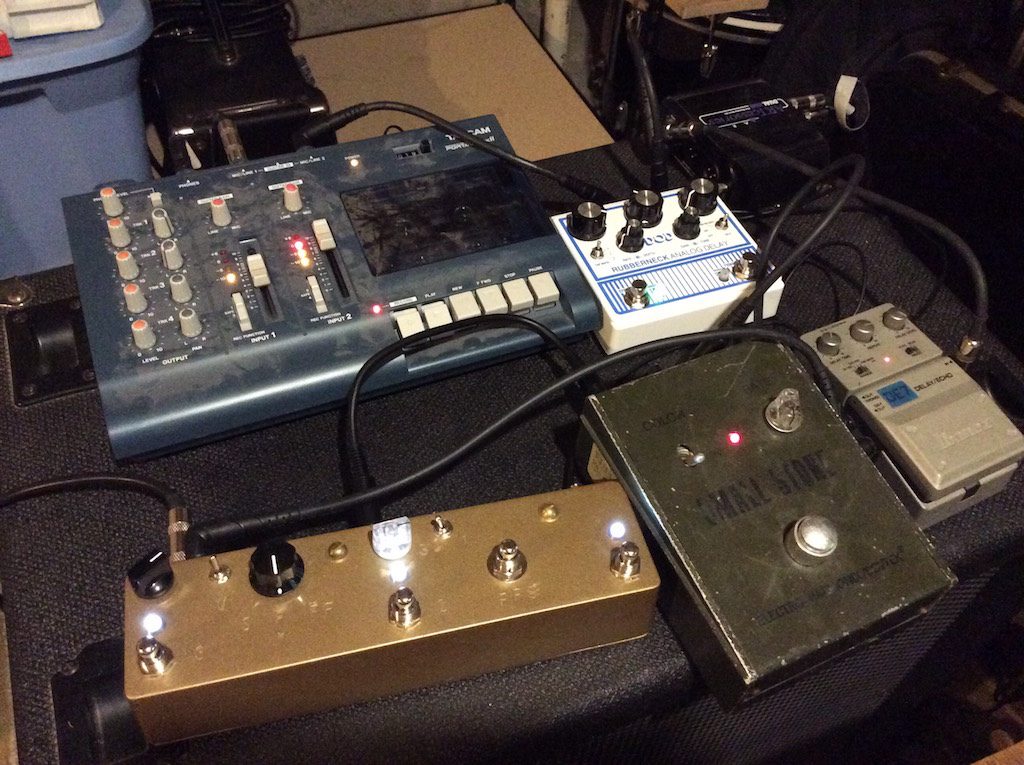 One of the howie&scott Seasides EP tracks included on the V for Voice CD and paid Bandcamp download will be "After the Rain (Night Mode disintegration mix)," and the picture above is a big part of how I made it.
I started listening to The Disintegration Loops in 2009, a few years after they were released. I'm reconstructing memories here (ironic, I guess) but I think I must have abstractly wanted to do some kind of homage for a while. Then at some point realized that the verse guitar figure from "After the Rain" might work as source material.
I didn't copy William Basinski's method – how could I, his was an accident and took years – but I re-created a similar effect, and added my own twists on the idea. Once the computer work was all set, I ran the piece through pictured setup: two delays, phaser, and tape EQ and saturation.
The mix should have something like its intended effect regardless of whether the listener knows The Disintegration Loops, but knowing them may add to the experience.