In case you haven't seen Drew's handiwork on FB already: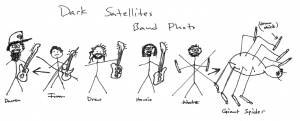 I think he has a future in portraiture.
But with that, comes news; we're getting together with Jim (MR 1986, UUVVWWZ) in a couple weeks, in the hopes that he'll replace the giant spider.  I'm amped for that.
I'll miss Spidey, though.