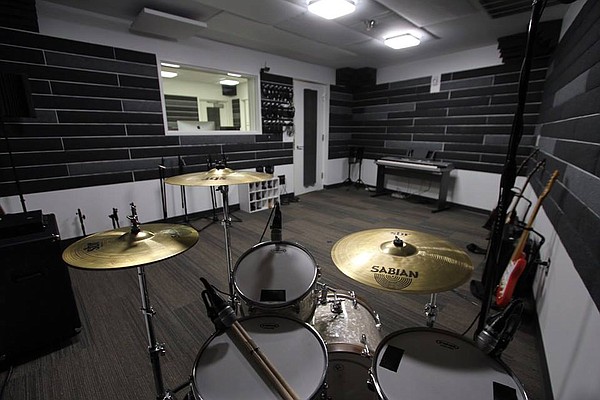 It's taken almost six months to get my chops up (Caroline Pluff was born and, y'know, holidays) but I'm returning to Sound+Vision studios at the Lawrence Public Library on March 6 to continue tracking drums for h&s' fifth record.
Seven more songs (four for the record, three for b-sides) are on the docket, after I did five in the first session.  I hope that the combination of having gone through the process once and the tunes being easier will let me get through them all.
Matt's going to loan me a couple extra snare drums that may circumvent the nasty snare-tom sympathetic resonance on the library's otherwise outstanding-sounding C&C kit.
The goal is for me to have the drum tracks edited and a main guitar track and scratch vocal recorded by the time Scott's students are out for the summer, so we can do his parts during his break.
Progress seems agonizingly slow in the midst of life.  But it's not nothing.