I don't remember if I set up a saved search on eBay for "soundtracks console" before or after Drew and I got our FME, but today I deleted it.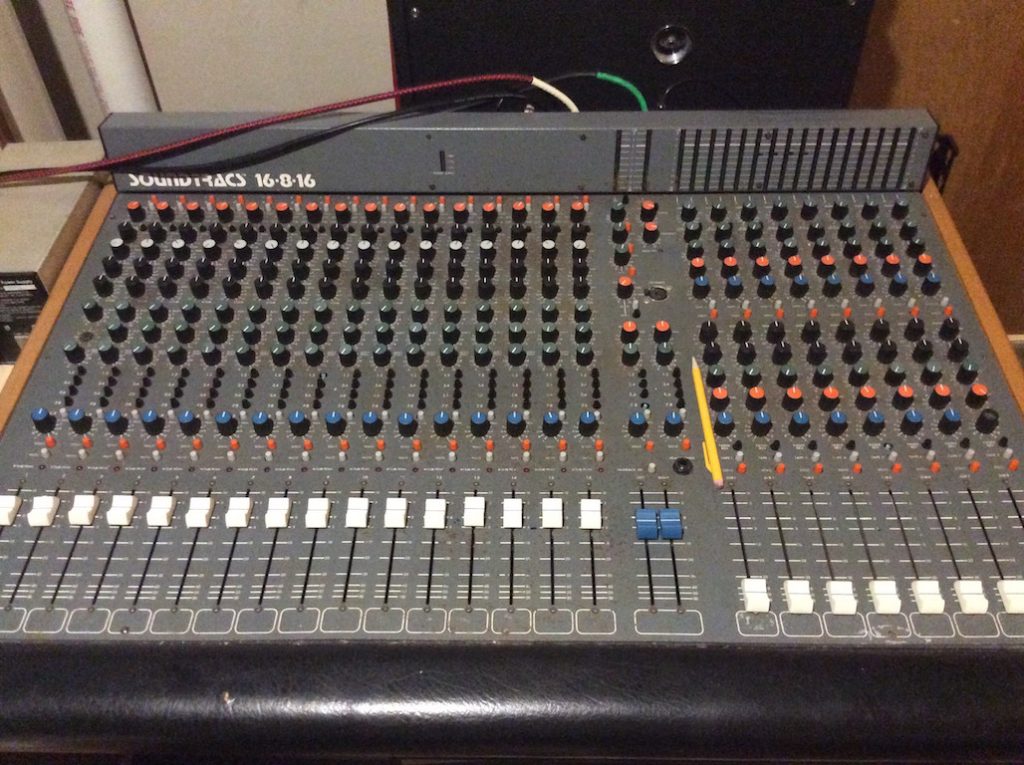 This old thing, older than the FME, arrived a couple weeks ago from San Diego on a price too good to pass up, and I've verified that most everything is basically working as-expected. Most of the knobs are scratchy so I'll need to get in there with some cleaner/lube before doing too much with it, but it's pretty exciting. Never thought I'd really do it, and when I showed the post to CA and invited her to talk me out of it, she closed with "I think you should go for it."
We also got some new shelves for the studio/laundry/utility room, which aren't greatly in evidence in the shot above, but make everything much more accessible. (Drums are behind the stack of guitar cabs on the left.)
It's too late and the console needs too much work to mix h&s through it, but that's OK; those mixes are sounding good (and I don't want to re-do them…) and benefit from the hi-fi treatment in the computer. I'm not sure what the first project mixed on the Soundtracs will be. Maybe a Night Mode project, or maybe Drew will pass the Mars Lights duo LP back to me, or maybe something else.
I guess the laundry room is officially a hybrid studio now.