I've mentioned it in passing before, but here it is officially; recording for "Fight Songs," my seventh solo record as Sally Ride and first since 2015, is well underway.
"Fight Songs" is the punk-, Motown-, and Elvis Costello-influenced follow-up to "Ventura" ("Valiance" being a kind of one-off).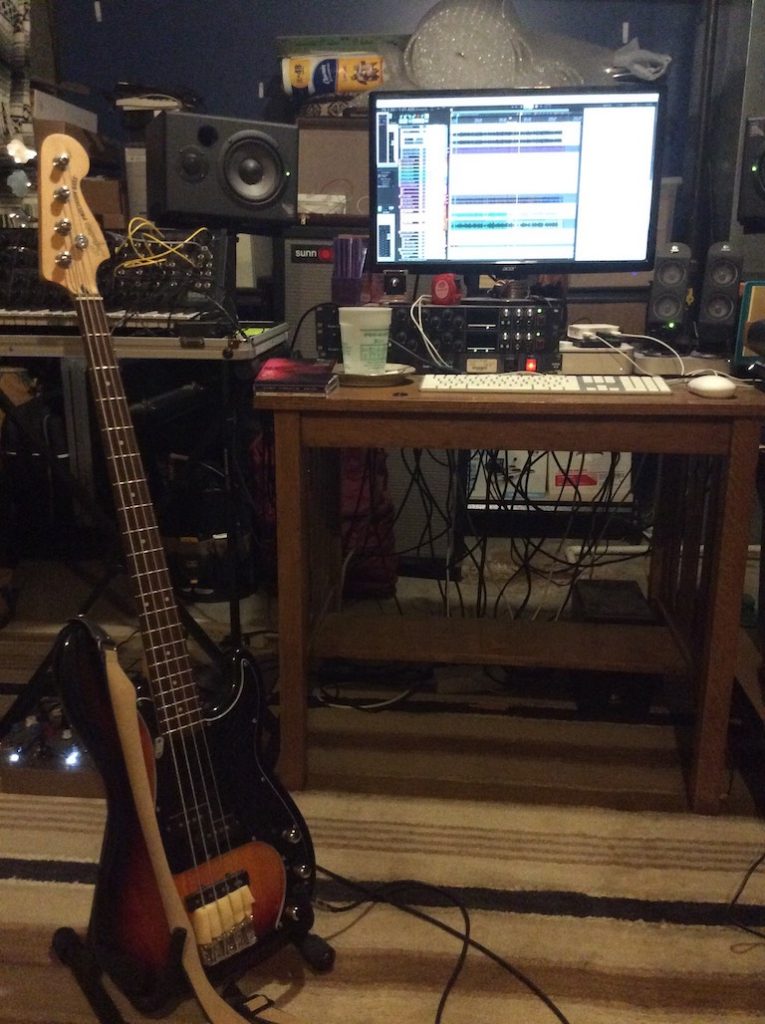 My aim on "Fight Songs" is to absolutely nail the rhythmic feel of those influences, and the key to that is the bass. I'm using a James Jamerson-style rig, with the foam-deadened strings you can see above and a fully DI sound.
Customizations to the bass sound include:
Running the pickups in series for a bigger timbre
Using my Falcon Heavy prototype pedal for some clipping and saturation
Using my Wheeler Leveling Amplifier pedal
Using a transformer-based DI box with a wider pass band than Jamerson had available (I may end up high- and low-passing the signal a bit more in the mix)
I'm really happy with the timbre, have four songs down (out of 14, one of which will be a Cool Drugs song), and am working at a pace of a couple songs per week.
Writing bass parts has become one of my favorite things to do, musically. It utilizes all of my rhythmic, harmonic, and melodic sensibilities while not requiring me to step into the spotlight like a vocal or solo would. Mid-major solo artists and bands seeking ringer bassists, get at me! Cory and Drew can provide unbiased references!!