Scott's Rhodes piano came to Lawrence for a while.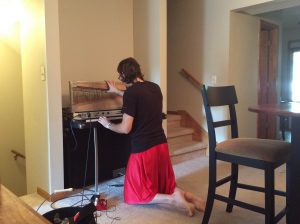 It needed to be tuned so I've been working on that.  It wasn't as hard as I thought it might be; once I figured it out, it took about an hour.  I used an electronic tuner, and a clean boost guitar pedal to increase the signal for the higher notes.
Nothing's recorded with it yet, but it sure is fun to play.